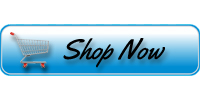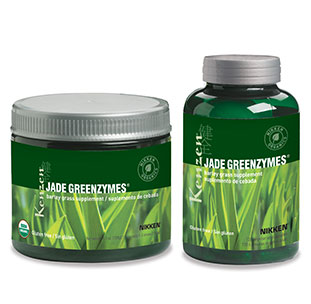 Jade Greenzymes 50-Serving Jar
Jade Greenzymes Capsules
The barley grass in organic Jade GreenZymes® helps balance pH, supports a strong immune system, assists in maintaining blood glucose levels that are already in the normal range, assists in detoxifying your blood and colon.  Called "nature's perfect food," barley grass contains more nutrition than an equal serving of any other vegetable.
Made with organic barley grass and our proprietary blend of organic acacia and organic pearl barley seed extract powder.
In powder form, Jade GreenZymes can be mixed with any cold beverage or food and is kosher and vegan certified.
• USDA Organic, certified by QAI
• Gluten-free
• Supports skin elasticity to help prevent the signs of aging.*
• Natural pH regulation to influence the body' acid/alkaline stability.*
• Jade GreenZymes is fresh, has the clean taste and full balance of enzymes provided by organically-sourced green barley grass, packaged at the peak of freshness. Occasional slight variations in color, taste, consistency or solubility are the result of varying chlorophyll content between different harvests and reflect the authentic character of the ingredients.