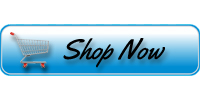 How to sleep better? Refreshing, rejuvenating deep REM sleep. Good sleep is required by the body for good health and longevity. When we get a good night's sleep, we wake up feeling great. The Kenko Naturest Sleep System is the most restorative in the world.
"Sleep is that golden chair that ties health and our bodies together" Thomas Bekker
"Kenko Naturest Mattress Topper and Kenko Dream sleep products help put an end to tossing and turning." The end result – Wayyyyy better sleep!! Inside the ultimate sleep system is 3 pieces: 1.Topper, 2.Comforter, and 3.Pillow. These three work together to create what's needed to fall asleep, and stay asleep. Wake up feeling restored and revived, ready to go.
Kenko Naturest Mattress Topper

We place the Naturest Mattress Topper on top of our existing mattress. This assists the body's ability to fall asleep, into deep and restful sleep. Magnets inside the mattress topper follow energy meridians. This creates a healthy pattern of magnetic flow. Magnetic energy that is soothing to both the mind and the body. Science has replicated nature.

Kenko Dream Comforter

We sleep under the yummy blanket, the Dream Comforter. Natural ingredients assist in the perfect temperature. Again, technology recreates nature. Bodies love the sun energy. And, this comforter exposes us to this warming, supportive sensation.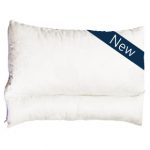 We lie our heads on the Custom Pillow to go sleep without counting sheep. The Custom Pillow, Mattress Topper, and Dream Comforter makes the sleep system complete. The three pieces work together to help get a great night's sleep.
The sleep system is complete. The changes are amazing, and sometimes very subtle. The system is not only available in single pieces. It is also comes with all 3 pieces in one pack. The sleep pack is priced to save when buying the bundle of all three components.