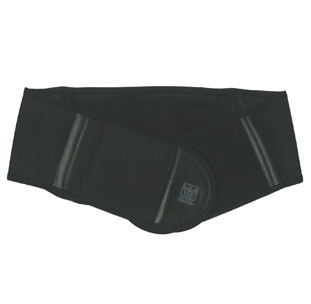 Back Support Belt
The KenkoTherm® Back Belt supports and contours your body where needed. Buy Now.
FEATURES & BENEFITS
• KenkoTherm support wraps are designed to conform to a specific area of the body , because no two areas are shaped alike.
• Its orthopedic design provides the perfect combination of support and flexibility.
• Its secure, adjustable closures offer a snug fit without gaps or binding.
Made of Polyester fiber, cotton fiber, acrylic, polyurethane
CLEANING INSTRUCTIONS
Hand wash in warm water and mild detergent. Rinse thoroughly and air dry.
WARRANTY: 6-month limited warranty
The belts are 6.5" wide, and come in three sizes:
Medium is  up to 38″
Large is up to 42"
XL up to 46"