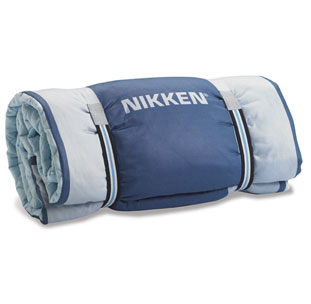 Kenko Comforter One size
The Kenko Travel Comforter makes restful sleep possible when you're on the road. In a small package, it's the next best thing to having a Kenko Sleep System while away from home.
The Travel Comforter is full size personal sleep cover or mattress topper when unrolled. It can also be used as a blanket or throw at an outdoor concert, sporting event or other occasion. When folded, the Travel Comforter makes a convenient pillow or seat cushion.  Buy now.